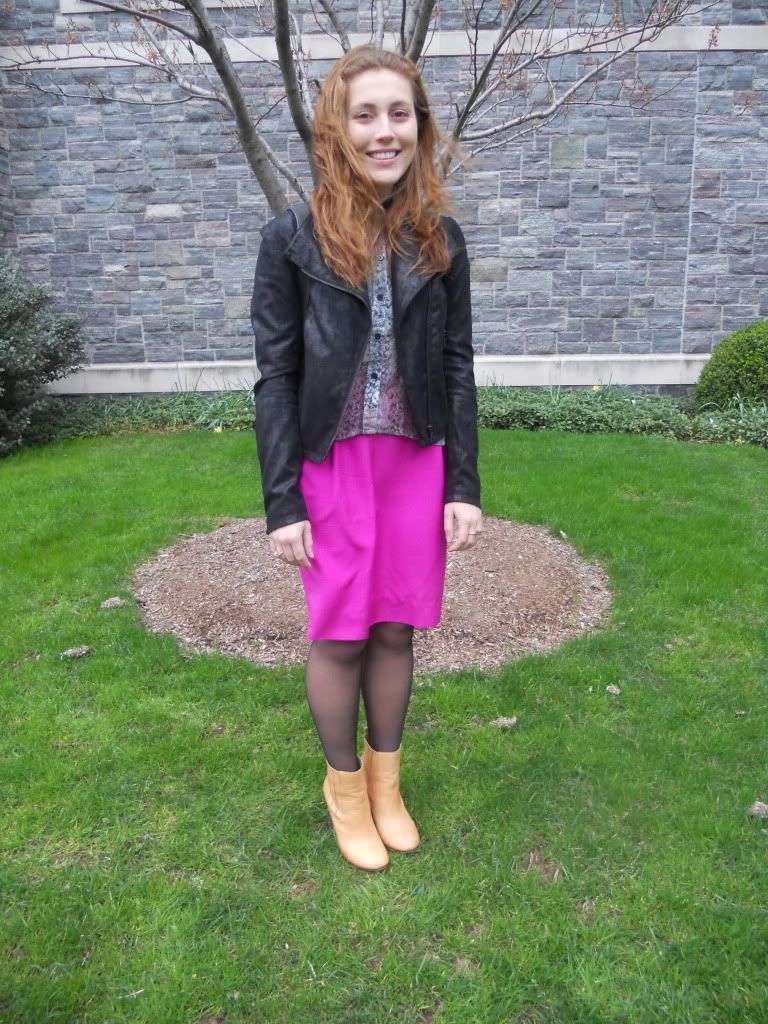 Neon neon neon! We are seeing it everywhere right now. From the runway and magazines to the streets and on campus, this reemerging trend from the 80's is definitely one to pick up on! When the weather gets warm and the sun comes out, nothing makes an outfit pop better than a dash of neon. Whether it be a statement piece like this pink skirt shown or a small detail on a purse or piece of jewelry, this trend is one that makes a major statement.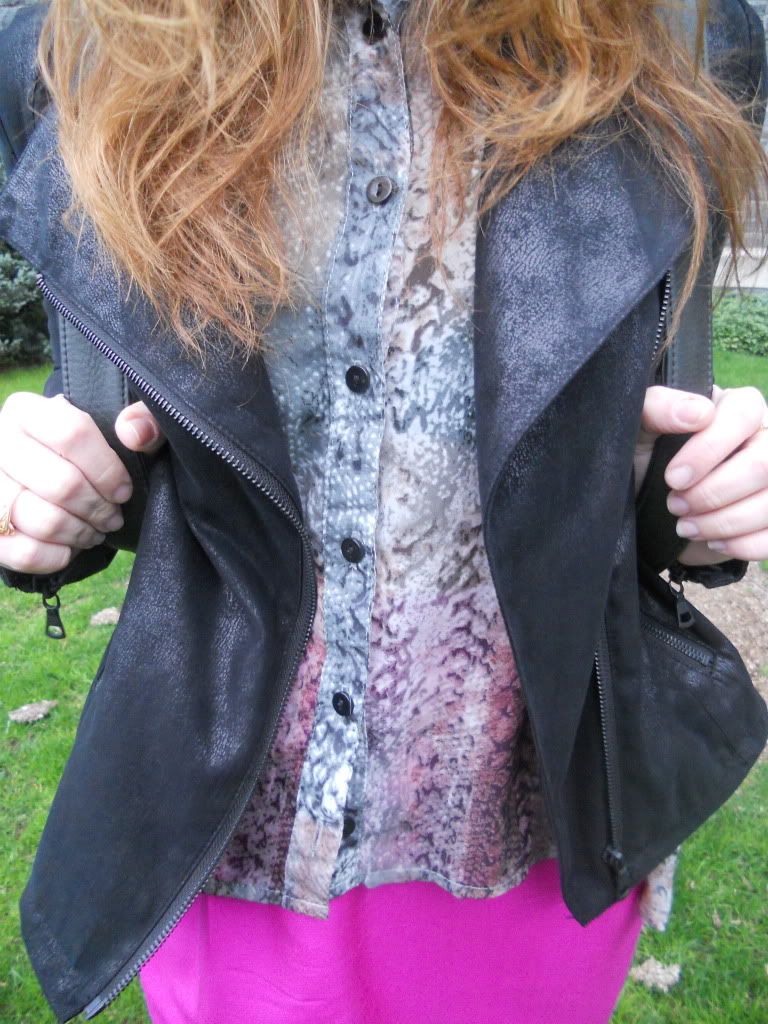 Christine, a stylish sophomore at Rose Hill, plays with neon in the coolest of ways. Her thrift neon pink skirt is unbelievably eye-catching and is a piece that would brighten anyones day. Paired with simple black tights and tan Zara boots, Christine wows by placing the attention and making her skirt the vocal point of her ensemble. To top it off, she sports an untucked alligator-print sheer top and a black suede bomber jacket from Uniqlo. Separately, all of her pieces are trendy, sophisticated and can be paired with anything. Her amazing skirt is great because it can be dressed up in an instant when heels, funky jewels and a fancy top are added, but as she shows, can also easily be worn to class.
To keep up with her on trend style, Christine totes her books in a fabulous vintage leather backpack. The addition of this deep slate-toned bag really makes the outfit suitable for a day of classes and school-related activities. Backpacks are yet another trend that has recently re-emerged and it seems as if everyone on campus has been sporting one. I love how trends always seem to come full circle and in ways that seem to be even more popular then they previously were. It is also cool to see how they have become updated and how fashionistas everywhere are wearing them and putting their own specials twist on them.
Alex is currently a sophomore at Fordham University and is a Communications and Media Studies major. Alex is completely enticed with the fashion world and living in New York City has only inspired her more to pursue a career in the fashion industry. She is greatly influenced by photographing and documenting street style and keeping tabs on the happenings of the fashion industry locally and globally.